Ambassador Membership

BECOMING A MEMBER
Membership Drive: Opens Nov. 15, 2020 and ends March 1, 2021.
Sign up: Choose a $1,000 annual one time per year or $100 monthly.
$300 Under Armour Gear: Starting the first week of January 2021 a website link will be sent and you can choose your Under Armour Gear.
Delivery by: April 1, 2021.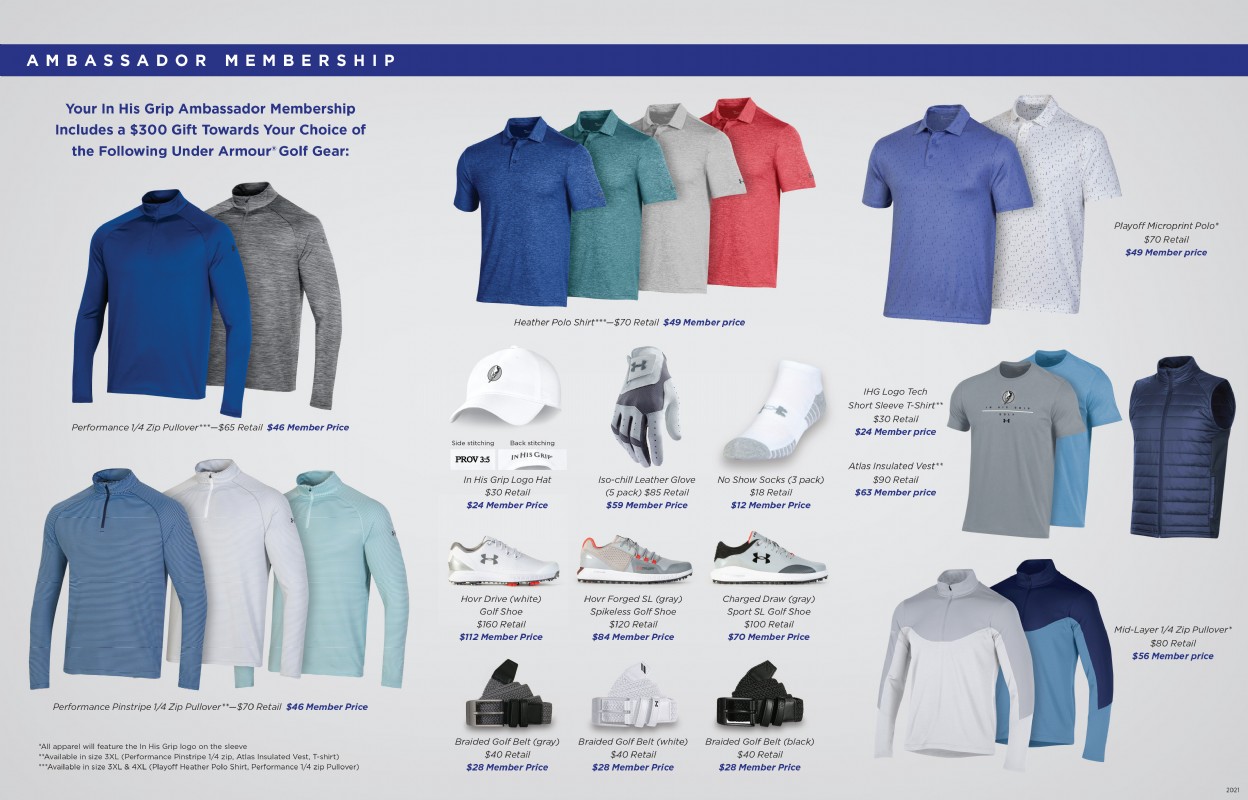 If paying by check please make check payable to In His Grip Ministries and mail to:
P.O. Box 2056, Spring Hill, TN 37174
Questions? Please contact us at info@inhisgripgolf.com.